Computer Science Co. LLC

ICT System Integrator
Computer Science Co. LLC was established in 1988 in Dubai, UAE. CSC draws on the strengths of its wide experience of system integration and providing quality products and services for SMB market in the UAE & GCC through highly skilled and experienced personnel in agile and professional way.
Learn More
INTRODUCING C2I.STORE
Widest Collection of Unified Communications (IP Telephony) & Collaboration (Video Conferencing) Products and Integration Solutions in a dedicated Online Store for UAE, GCC, and Middle East.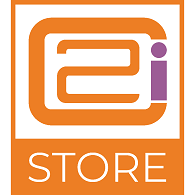 Unified Communications & Call Center
CSC has the most comprehensive end-to-end solutions for complete implementation of Unified Communications (IP Telephony). Products from OMX Technology, 3CX, Grandstream, Yeastar, and Dinstar - among others.
Integrated Collaboration Tools
Team work Collaboration for tasks and projects, shared files and resources, email, messaging and calendar, and video conferencing
Business Applications
Wide range of ERP Systems, Property Management (Real Estate) System and HR/ Payroll System
Solutions for Education
We offer a host of products and services for education sector: Classroom Management, Course Management, Language Lab products, and Distant and Home Education Resources
Contact Us
You are most welcomed to visit our office in Dubai.
We are pleased to serve you. Please contact us for any inquiries about our products and services, feedback, comment or complaint using any of the following channels!